Arctos Sports Partners is a fascinating young investment firm having a vast impact on the sports industry just a little more than two years after launching. It has already deployed $3 billion across 50 leagues, including teams in the NBA, MLB, NHL and MLS.


While buying minority team stakes with the hope of seeing their value grow is a main focus for the group, Arctos is putting an emphasis on helping the teams it invests in become leaders in key verticals like platform services, digital fan engagement and innovation.


The latter of those three has proved to be an interesting journey for the firm as it builds relationships with teams, according to Chad Hutchinson, the former NFL quarterback and MLB pitcher who transitioned to a career in private equity after retiring and joined Arctos last year.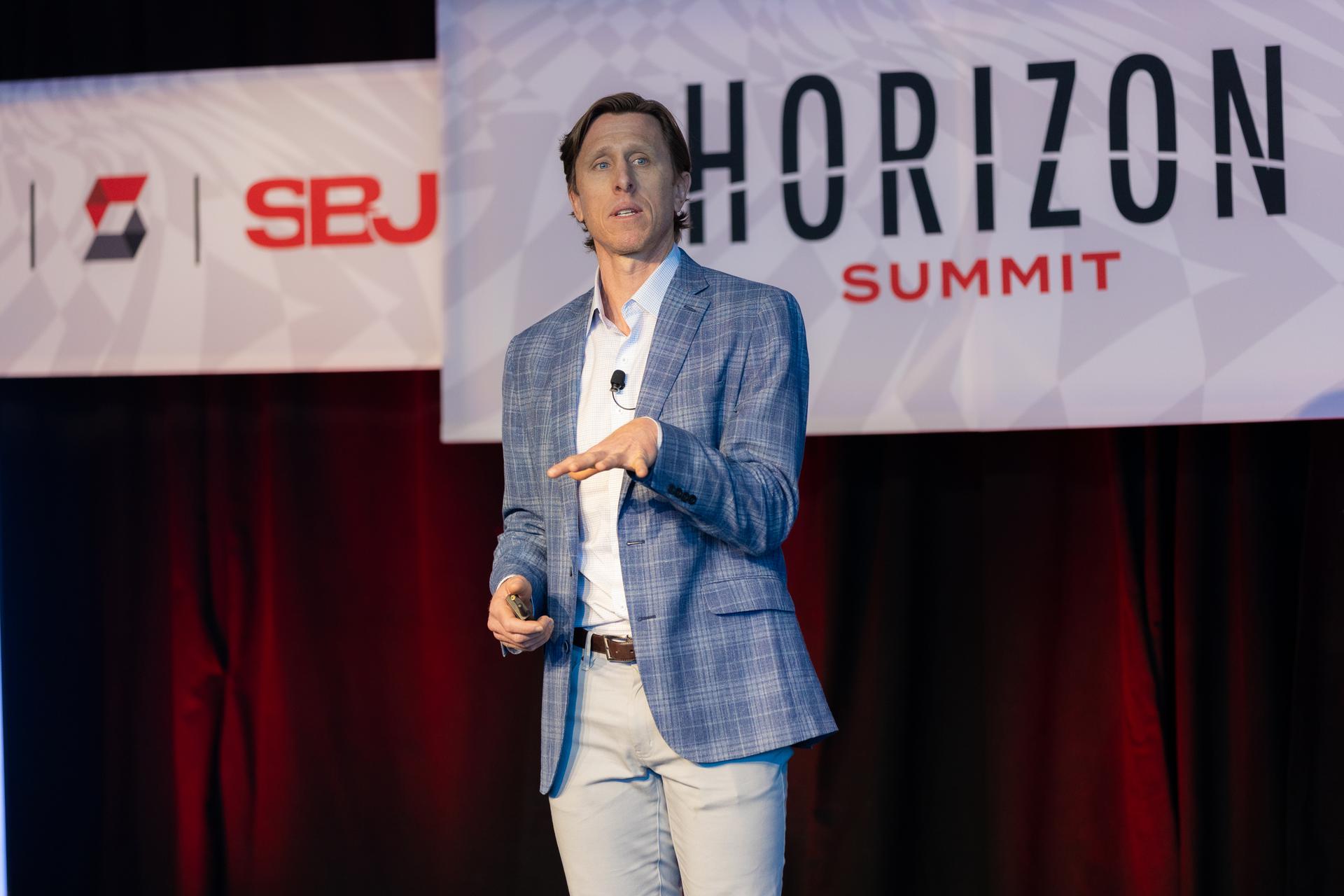 "They want to understand what is going to disrupt, on the technology side, their team," Hutchinson said last week at Horizon Summit in Santa Clara.


A unique initiative recently launched is a new $100 million vehicle to seed small VCs focused on the sports tech ecosystem. Some successes investments include Oura Ring and Jackpot.com, both of which are quickly making names for themselves within sports.


"It's a virtual flywheel, with the business and the team," Hutchinson added.
As ownership groups look for more funding to stay competitive on and off the field, Arctos is quickly becoming an important player in the space with a bold strategy.
Keys for successful event management in digital age
Make sure to tune in to today's edition of SportTechie Live, where we'll examine the evolution of live events and dive into the best practices for efficiently optimizing revenue.
T-Mobile Center's Shani Tate Ross will join ASM Global's Jason Oberlander and Chuck Steedman for a wide-ranging discussion on how venue operators and their partners can find success today.
The virtual event starts at noon ET.
Keep your calendar clear: Next Wednesday, July 27, SportTechie and Leaders Performance Institute will go deep into technology's breathing revolution among elite athletes.
What's going on with NFL Sunday Ticket talks?
As negotiations for the rights to NFL Sunday Ticket drag on, there appear to be a few "red flags" surrounding the timing and specifics of a new deal, which will head to streaming.
Apple and Amazon are the clear front runners for the package but on the latest episode of the Marchand & Ourand Sports Media Podcast, SBJ's John Ourand laid out a few reasons why he's skeptical of the new deal having a huge impact for the NFL and its new rights holder.
Meanwhile, the New York Post's Andrew Marchand sees ESPN+'s price hike as a way for Disney to push consumers to its bundle, which currently costs $13.99 per month, just $4 more than the new ESPN+ price of $9.99.
Watch the full episode here >>>
Survey: SportTechie wants to know how you use ESPN+. Please take our short questionnaire.
Top Headlines From SBJ: FaZe Clan goes public
One of the biggest names in esports and gaming went public yesterday, writes SBJ's Tobias Seck. L.A.-based FaZe Clan completed its merger with Nasdaq-listed SPAC B. Riley Merger and is now trading. FaZe Clan founders and other select members rang the Opening Bell in N.Y.'s Times Square.
Here are links to some other top stories from SBJ:
How GameChanger's voice-activated scorekeeping makes basketball scoring easier
Siri is helping a digital scoring platform take its next steps in growth and expansion.
GameChanger, which recently added voice-activated scorekeeping to its basketball app, went through three years of trial and error to come to the realization that borrowing voice recognition tech from iOS was the best idea for now.
"We're kind of riding the wave of that mobile phone innovation,'' GameChanger's president, Sameer Ahuja, told SportTechie.
"This was always kind of like a dream feature of ours,'' GameChanger product manager Pete Spiewak said of a voice feature allowing a single person to record stats. "We just didn't know how realistic it would be to ever get here.''
From trials during NBA games in Barclays Center to making a scene while watching the Jersey City summer league, check out GameChanger's journey to finding its basketball voice.
Lessons from SBJ Thought Leaders 2022
The SBJ Thought Leaders retreat wrapped up in Colorado Springs yesterday, as some of the industry's most influential execs gathered to brainstorm new innovations and share perspective for the future.
Benita Fitzgerald Mosley, an Olympic Gold Medalist and now VP of community and impact for LeagueApps, shared an optimistic message for youth sports as her platform helps organizations operate more effectively.
It's crucial to give organizations the tools "to be more effective in their operations, to be able to spend less time on the back end and more time on the playing field," Mosely said after her presentation at the retreat.
Learn more about SportTechie AMPLIFY here.
Image credits: Jose Romero (Chad Hutchinson); GameChanger (GameChanger app); Tony Florez (Fitzgerald Mosley)