La Liga will host virtual game day watch parties for fans this season.
La Liga North America has partnered with social streaming platform LiveLike to create virtual VIP watch parties for fans to access during matches from Spain's top soccer league this season.
The initiative will allow select groups of fans to watch matches with former La Liga players through a live-synced video chat room. Fans and former players will also engage in video Q&A sessions during pregame, halftime and postgame. LiveLike's technology can be integrated directly into partners' existing apps and websites.

Former players participating in the events include Diego Forlán, Samuel Eto'o, Fernando Morientes, Fernando Redondo and Frédéric Kanouté. LaLiga and LiveLike's five planned watch parties will kick off with the season's first El Clásico matchup between Barcelona and Real Madrid on Oct. 25.
Withered Technology in Sports: What We Can Learn From Game Boy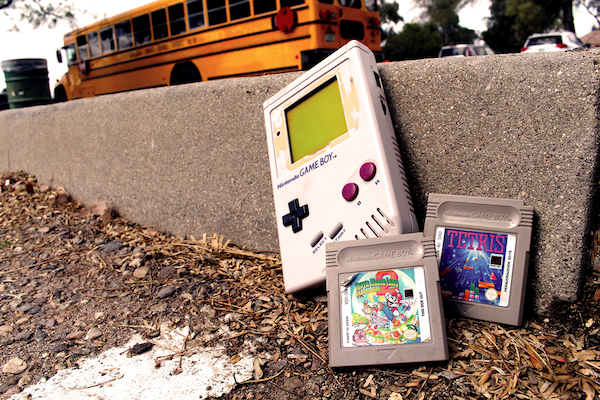 Gunpei Yokoi is not a household name in the United States, but he should be. He was the inventor behind the Game Boy and many of Nintendo's other products. He probably had as much impact on the world of gaming and our modern culture as any other human being.
The Game Boy itself was one of the first consoles that attracted girls to gaming—Nintendo's internal numbers showed that almost 50% of players were female compared to 25% or less for the regular consoles.
In short, he opened the world of gaming to a lot of people, and he did it with a simple but powerful philosophy that everyone building products in sport should know: Lateral thinking with withered technology.
NFL Cancels 2021 Pro Bowl Due to Pandemic
The NFL has canceled the Pro Bowl due to the COVID-19 pandemic. The game was slated to take place at Allegiant Stadium in Las Vegas on Jan. 31. Las Vegas will instead host the Pro Bowl after the 2021 season.
The NFL, which quickly pivoted in April to host a virtual draft amid the coronavirus shutdown, said it is working with the NFLPA to create "virtual activities to replace" the Pro Bowl.
In spite of the cancelation, the NFL will still welcome fans to vote for which 88 players get selected to this season's Pro Bowl and participate in related virtual events. Voting will open Nov. 17.
The future of collectibles has arrived with NBA Top Shot. The licensed NBA and NBPA experience, built on the new, scalable Flow blockchain, gives basketball fans around the world the opportunity to join a new kind of hoops economy in which they can buy, sell and trade the most dynamic plays from the top players in the NBA.
It's a natural progression for collectors of basketball cards, upgraded for the 21st century. NBA Top Shot's intuitive design makes it a perfect blockchain entry point for sports fans who don't consider themselves to be particularly advanced with technology.
It's also an unprecedented way for fans to own a piece of the action with real monetary value. For the NBA and NBPA, it's a net-new revenue stream that figures to grow exponentially as more collectors mobilize to blockchain. Check it out for yourself. Want to learn more? Email us >>>
Kevin Hart Joins Connected Rowing Startup Hydrow
Actor and comedian Kevin Hart has been named creative director of Hydrow, the maker of an at-home rowing machine. Hart will use his platform to grow Hydrow's brand through content creation, advertising and social media.
Hydrow comes attached with a touchscreen HD TV to let users row at home while watching live or on-demand workouts hosted by professional rowers. Hart will host a monthly row on Hydrow where members can hear him during the workout and follow his progress via the display's leaderboard under the name HustleHart.
Hydrow announced a $25 million funding round in June. Workouts offered on Hydrow are recorded by athlete instructors as they row real boats on waterways such as the Charles River, Hudson River, or the San Francisco Bay.
CBS to Debut New Champions League Studio Show
When UEFA Champions League Group Stage play begins on Oct. 20 and 21, CBS Sports will debut a new studio show for highlights and analysis. The new program, Golazo, will air on CBS Sports Network and stream on subscription service CBS All Access. It will show every goal as well as live look-ins.

CBS Sports' original rights deal with UEFA was scheduled to start in fall 2021 and run through 2024, but the network assumed the broadcast rights a year early after Turner Sports exercised an early opt-out clause in its contract.

CBS All Access will livestream every Champions League match and select marquee contests will simulcast on linear TV channels CBS or CBS Sports Network. ViacomCBS's dedicated sports streaming platform, CBS Sports HQ, will support the eight hours of match day coverage with pregame and postgame shows.
Across the world, sports venues are reopening to fans. Capacity is almost universally limited, but fans are back in person, watching live sports.
The process of opening a venue and delivering a live sports experience has never been more difficult. Not only must venue operators meet medical and government requirements to ensure safety, they must also convince skeptical fans that the in-venue experience is worth it.
Reopening Sports Venues will examine every facet of venue operations during COVID-19, from added security and temperature checks to enhanced communication and how fans move around stadiums and interact with amenities.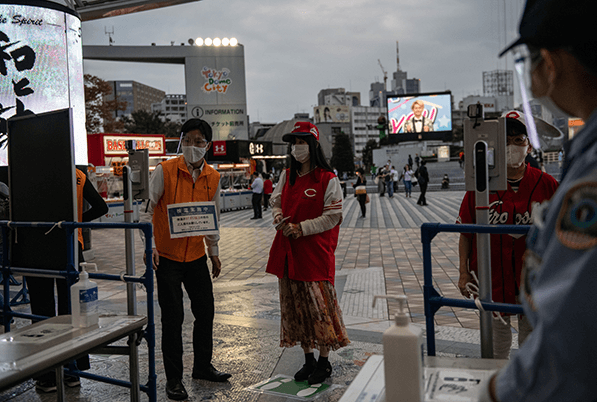 Fans had their temperature checked upon arriving at the Tokyo Dome for Wednesday's Nippon Professional Baseball game between the Yomiuri Giants and Hiroshima Carp. The league's coronavirus safety rules mandate that spectators who show temperatures of 99.5 F or higher are refused entry. Capacity at the Tokyo Dome, which can normally seat 55,000, is currently limited to 19,000 fans.
Image credits: Joey Velasquez/DtheDelinquent/Unsplash (Game Boy); Carl Court/Getty Images (Tokyo Dome Temperature Checks)